Ship Model Upgrade Images
As some of you may have already seen on Gamefound, I have completed the other two concept images (orange and purple) for the ship model upgrade. Just so you now know how they will look like. Note that this upgrade needs to be purchased separately (it is not automatically included in the game).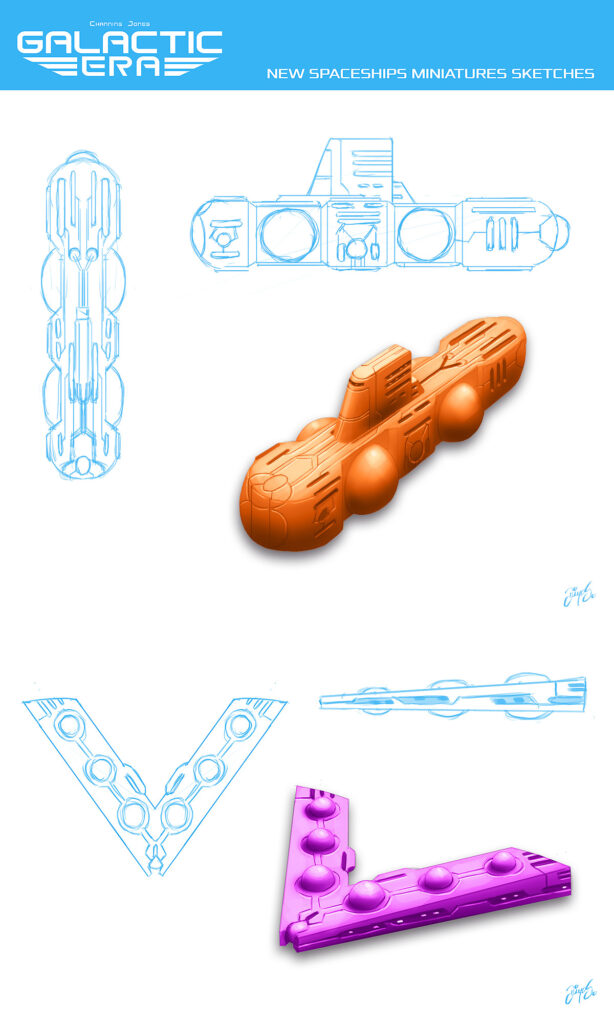 All the extra ship models are based on what secret space program whistleblowers and witnesses of UFO phenomena have claimed to have seen.
Background Book Test Printout
I've made a test printout of the background book. I have decided to make the book in landscape format, because it displays the big artwork pieces better. So this will also be like an art book including some of best pieces for the game by the artist, Diego Sanchez.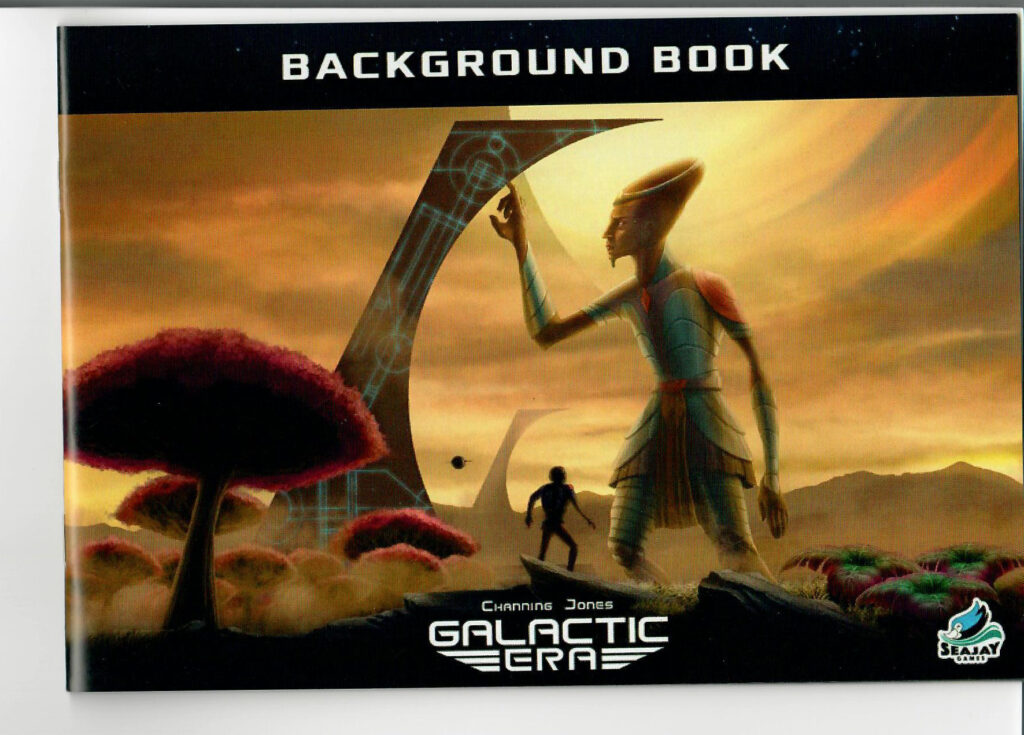 The printed background book will have a little more information than what is on website version. So it will be worthwhile to read it even if you already have read the website version.
Rulebook Preview
You can download a preview of the first 15 pages of the English rulebook as low-resolution PDF (6 MB) here:
https://galacticera.net/wp-content/uploads/2020/12/rulebook_EN_preview.pdf
Reminder: Pledge Manager
There are still a few backers who have not entered their order into the pledge manager yet, which will stay open for 3 more months only.
Note that when you enter your order in the pledge manager you need to manually add a copy of the game into your shopping cart. This does not happen automatically.
Happy New Year!