Here are links to buy the game in various countries.
USA/Canada:
https://bridgedist.com/galactic-era/
https://boardgamegeek.com/geekmarket/product/2749412
Germany/Europe:
https://www.brettspiel-angebote.de/spiele/galactic-era/4908/
https://www.tabletopfinder.eu/en/boardgame/26019/galactic-era
Switzerland:
https://www.capricorns-spieleshop.ch/spiele-neu/galactic-era
UK:
https://meeplescorner.co.uk/product/galactic-era-board-game/
You can also contact your favorite retailer and ask them stock it.
If the game is not available in your country, you can also buy it directly from Seajay Games here (using Paypal):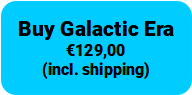 ---
Extras
You can also buy these extras for the game:
Ship Model Upgrade (buy in Germany) (buy in USA)
These ship miniatures are for replacing the ships of the same color in a game of Galactic Era. This way, each player color in the game has its own unique model!
Extra Fleet Holders (buy in Germany) (buy in USA)
These 15 Fleet Holders are in addition to those already included in a Galactic Era game. As a result, there are always enough fleet holders, even when all fleets are in use. This is especially useful for games at high player counts (5-6 players).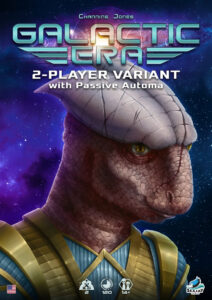 2-Player Variant with Passive Automa (buy in Germany) (buy in USA)
This is a printed version of the new 2-player variant (with "passive automa"). You can also download it as a PDF file here.
If buying in Germany, please specify which language version you want (English or German).
---
Play Online for Free
You can also play Galactic Era using the program "Tabletop Simulator", click on the image here: