Stand 3R102 at Essen Game Fair
If you are going to the Essen game fair, you can come visit out stand there (3R102, Seajay Games). You can play Galactic Era there or a prototype of our upcoming Kickstarter game: "Era of Atlantis" (see more details below).
Galactic Era Giveaway
To celebrate the 2-year anniversary of the game, I am giving away a free copy of Galactic Era at the end of this month to one of the new subscribers to the Seajay Games newsletter on our new website. This offer is only applicable to new subscribers who do subscribe during this month (September 2023).
https://seajaygames.com/en/#subscribe
Announcing "Era of Atlantis"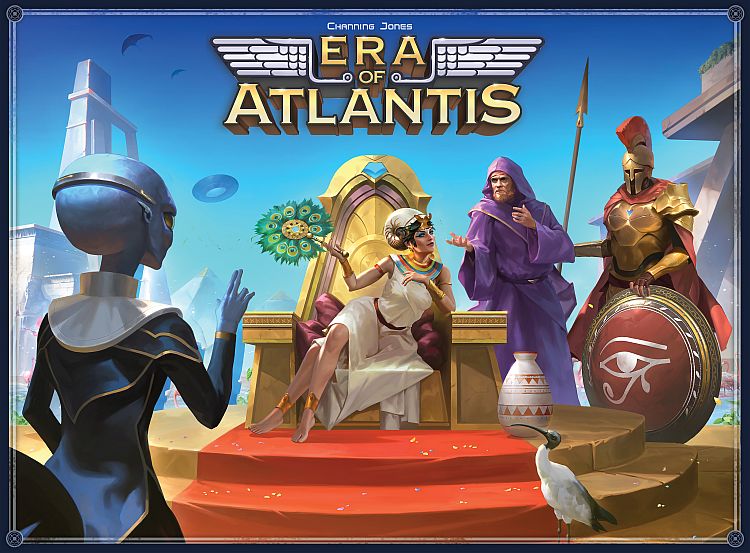 On our new website (seajaygames.com) you will also see some info on our new upcoming game, "Era of Atlantis". Era of Atlantis is an area control and worker placement game set in the mythological era of Earth 12,000 years. The unique thing about this game is that you control two empires and share each one with a partner, so there is also an element of cooperation in this game. Only the lower score of your two empires counts for your final score at game end.
This game is part 2 of the "Era" series (part 1 being Galactic Era), and mainly connected thematically to Galactic Era, a sort of prelude. There is also the possibility of playing both games together in a campaign mode. Check out our new website for more details on the game. You can also download the rules there.
https://seajaygames.com/en/games/era-of-atlantis/
Buy Galactic Era directly from website (if not available in your country).
If there are no retailers in your country that sell Galactic Era, you can now buy it directly from our website:
(Click on the large blue button below)
Player Aids for B-effects of Domination Cards
Thanks to BGG user Ekulstorm, there are now player aids with which you can easily lookup the B effects of the Domination cards. They are designed to fit on the back sides of the player growth aids for beginners (which you can also find on BGG).
https://boardgamegeek.com/filepage/260527/domination-cards-b-section-helpers
BGG Entry for 2-Player Variant with "Passive Automa"
The new 2-player variant for Galactic Era has its own entry now on BGG (as an expansion), so you can rate and comment on it there:
https://boardgamegeek.com/boardgameexpansion/400830/galactic-era-2-player-variant-passive-automa