Conventions
Over the next two months I will be at many conventions demonstrating the game:
Spieldoch! (March 29-31 in Duisburg, Germany)
Ratinger Spieletage (April 13-14 in Ratingen, Germany)
Herner Spielewahnsinn (May 18-19 in Herne, Germany)
UK Games Expo (May 30-June 2 in Birmingham, UK)
You are welcome to visit my stand and play a game with me there!
Artwork
Work has now started on the graphical design of the game. We hope to have a full artwork prototype ready by early May.
Here is a preview of some of the icons: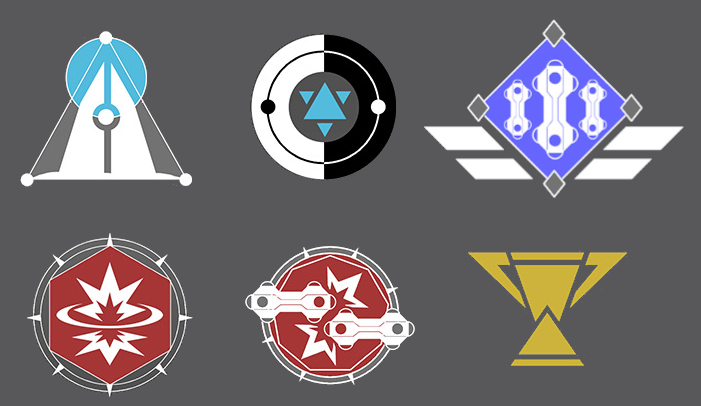 Can you guess what they are for?
Playtesting
We have started a phase of increased playtesting now in order to balance all the elements of the game.
We want to make sure races/groups are balanced but also the technology fields. The idea is that you can win a game by developing any one of the five technology fields to the highest level, but also through a balance in multiple fields.
There will be two groups intensively playtesting the game over the next months, one in Nijmegen and another in southern Germany.
New on Website
There are two new articles on the website.
One is the Fleet Operations Guide which is a strategy guide on how to use your fleets in the game. The interesting thing about fleet types in this game is that the have superiority over each other in a rock-paper-scissors fashion.
The other is a more general article about game design titled "What are Interesting Choices in a Game?" in which I use Galactic Era as an example of how make good choices in a game for designers.
friendly regards,
Channing Jones
(Seajay Games)