Samples for Ship Model Upgrade
I now have some samples in color from the factory for the ship model upgrade (only separately available). This is how they will look like: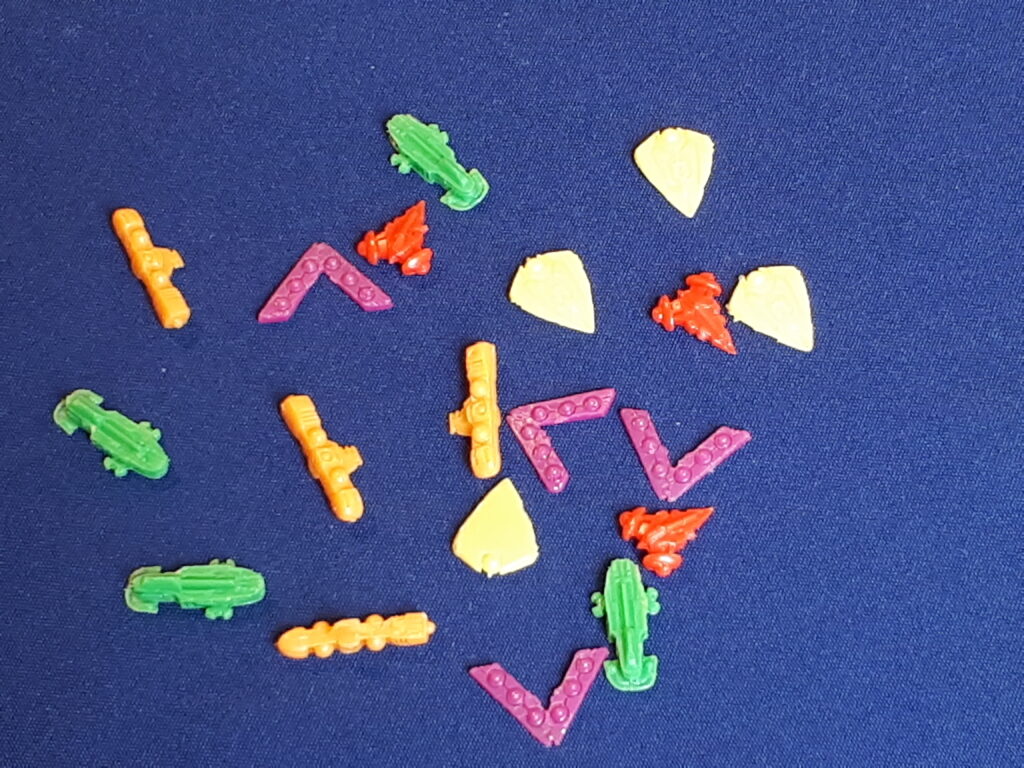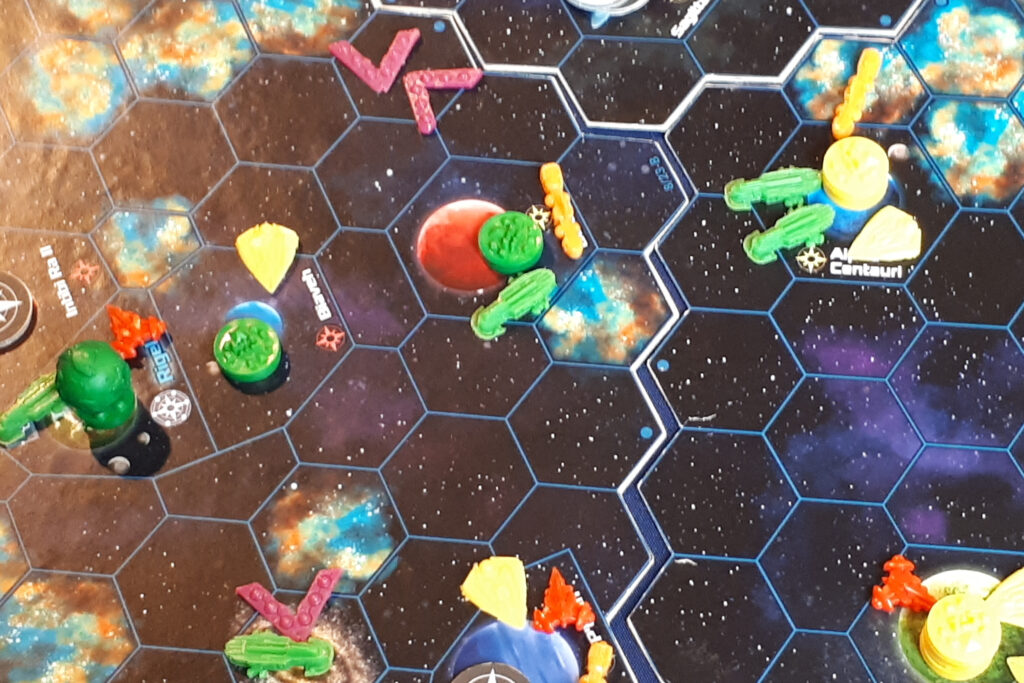 Production Progress
All the print files are finalized and have been sent to the factory now. Production of the game should be done in three months.
Blank Player Aids for Own Translations
You can now download the player aids for the game without text, as PDF or PNG files (see links below). Each page in the PDF file is for one side on the same card. Use this to make your own translated versions of the player aids in your language. The fonts used in the game are "Xolonium" for title texts and "Roboto" for body texts, which are freely available.
https://galacticera.net/blank-player-aids-for-translation/
https://boardgamegeek.com/filepage/223964/blank-player-reference-card
https://boardgamegeek.com/filepage/223963/blank-combat-summary-icon-index
If you make a translation, we would appreciate it, if you would upload the file to BGG.