Unboxing Photos of Mockup
I recently got a mockup of the game from the factory. This will give you an impression of how the game will look like when you unbox it. Not all components are the final version though.
Here are the photos: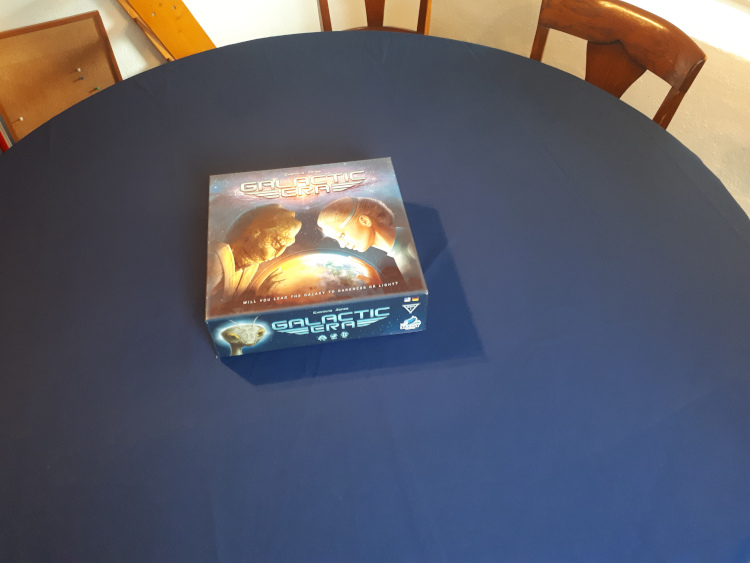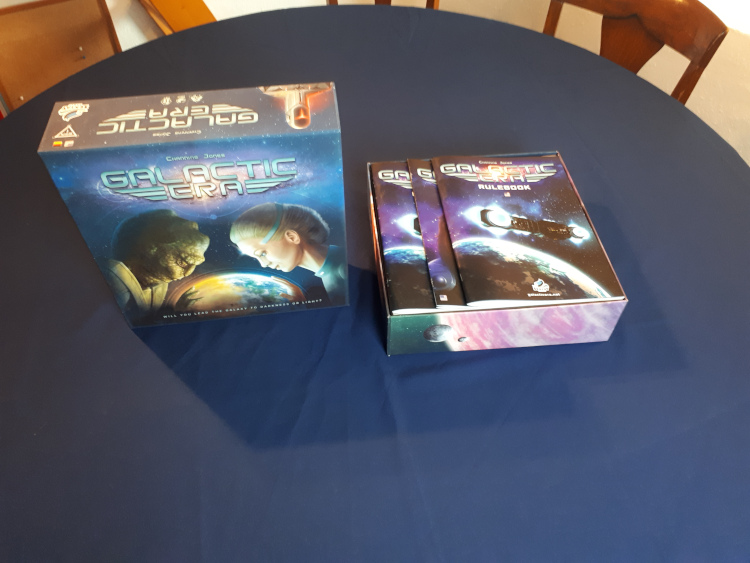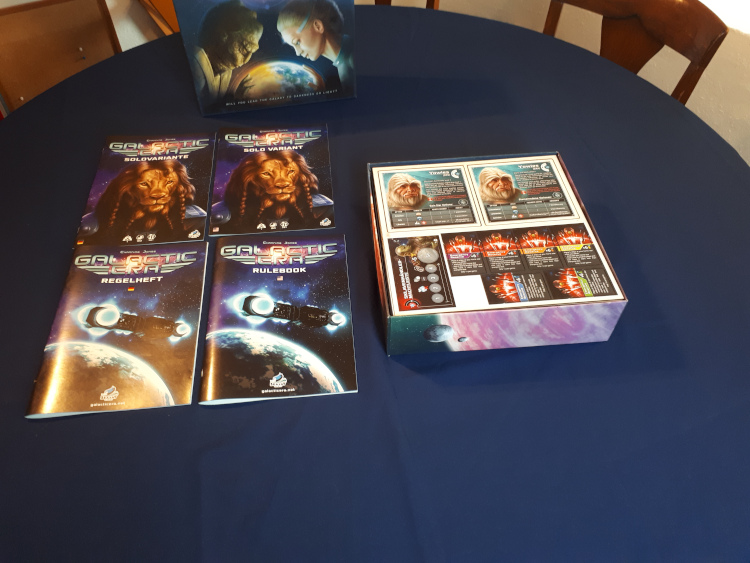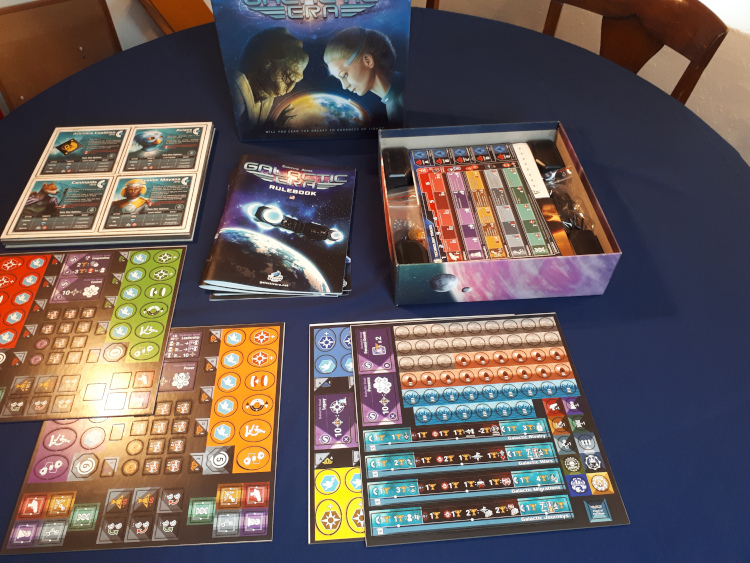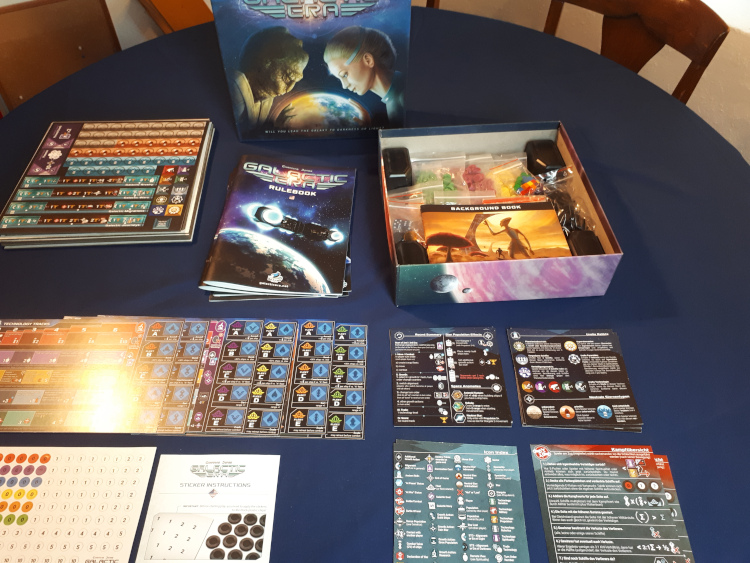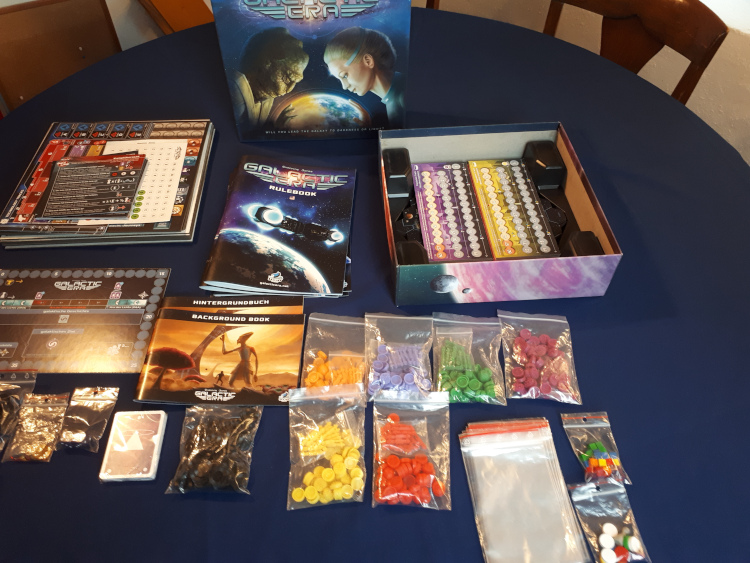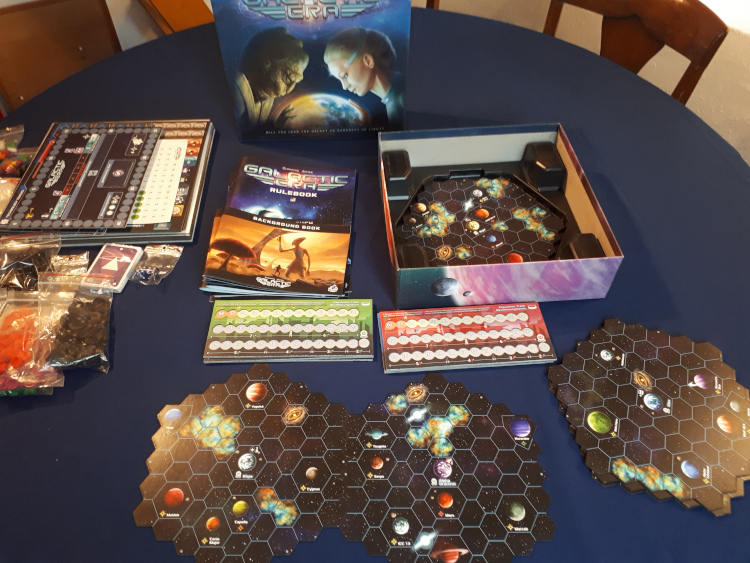 Please note: The mockup was made by hand, so the alignments and cuts are not as precise as they will be when made by the machines in the actual production. Also the punchboards were made with a laser cutter, so they have burn marks, which will also not be the case for the actual production.
Production Progress
Production has been started, but there have been some delays which were outside of my control, so I now expect delivery to start in October instead of September. Sorry about that.