Rulebook Final Version
You can download the final version of the rulebook in English (7.5 MB) from here.
If you find any errors, please report them to me before the end of February, so that we can fix them. Thanks.
Renders of Extra Ship Models
Here are some images of how the ships for the Ship Model Upgrade will look like: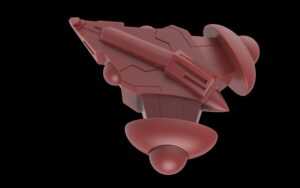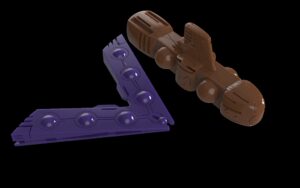 Note that you need to buy this upgrade separately to get these models. You can do this in the pledge manager.
Vote on BGG for most anticipated game of 2021!
Galactic Era has been nominated in the categories of SciFi and Wargame in a very popular poll on BGG for the most anticipated game of 2021. You can cast your vote here for the final result. Voting ends on February 6.
Production Progress
We are currently in the process of getting quotes from manufacturers to select one of them for the production.