Conventions
I'm continuing to visit many conventions to present the game. The latest news is that I will also be at the Origins game fair in June (in Columbus, Ohio)!
Here is a photo of me in my "Galactic Confederation" starfleet uniform at the game fair in Duisburg last month.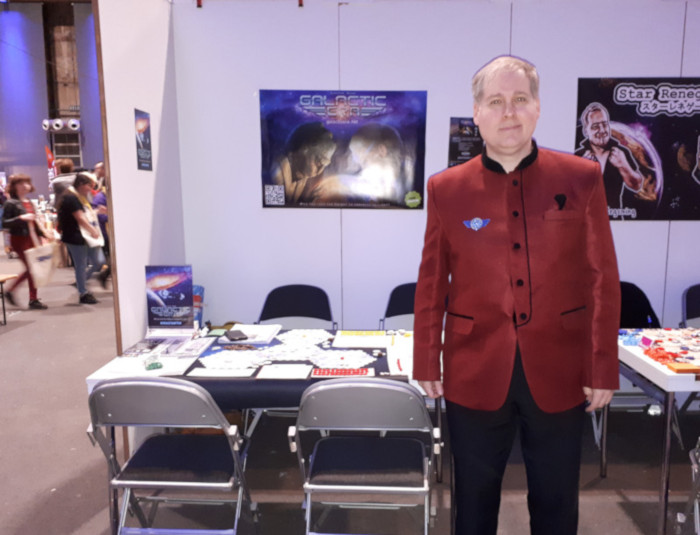 Artwork
The artist, Diego Sanchez, and I are working heavily on completing a demo version of the game with (nearly) final artwork to show at the upcoming conventions. I think the style is quite cool! Here are some of the latest counters made by the artist: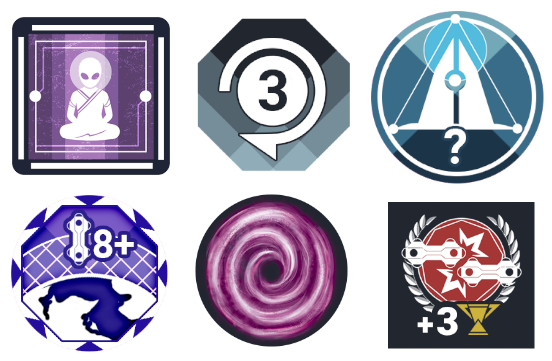 Testing
We have numerous testing sessions lined up to balance the game. We are planning four more sessions in Nijmegen and four more by a group of gamers in southern Germany with plans for a lot more. Also, two prototype copies are currently making the rounds in the US and another one in the UK. The goal is to have all races, objective cards and technologies equally useful. We are currently down to the very fine-tuning of elements, where it's about numbers being just slightly higher or lower.
Team Page
The team page on the Galactic Era website is done now. You can have a look at who is currently working with us.
friendly regards,
Channing Jones
(Seajay Games)