Fulfillment

We are in the middle of packing and sending the pledges for Europe and the rest of the world (except for the UK and North America). I will be sending a shipment to the USA as soon as I get a freight offer. I will start the shipments to the UK as soon as I can as well, but this will take a few more weeks.
Since my originally planned fulfillment provider did not work out, you might be charged import duties if you are in the UK or Australia, even though the Kickstarter campaign was advertised as "shipping friendly" to those destinations. I will offer to reimburse you for any fees in those cases.
Here are some photos of packaged boxes from the warehouse of the fulfillment center: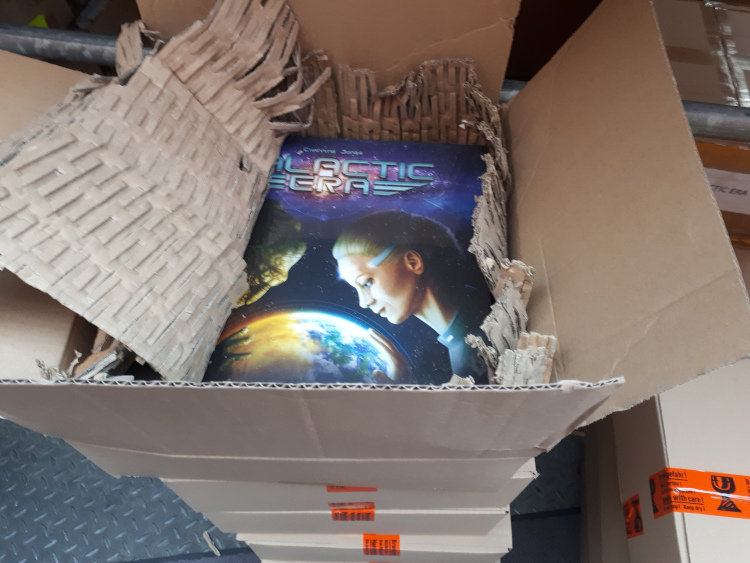 how a box is packed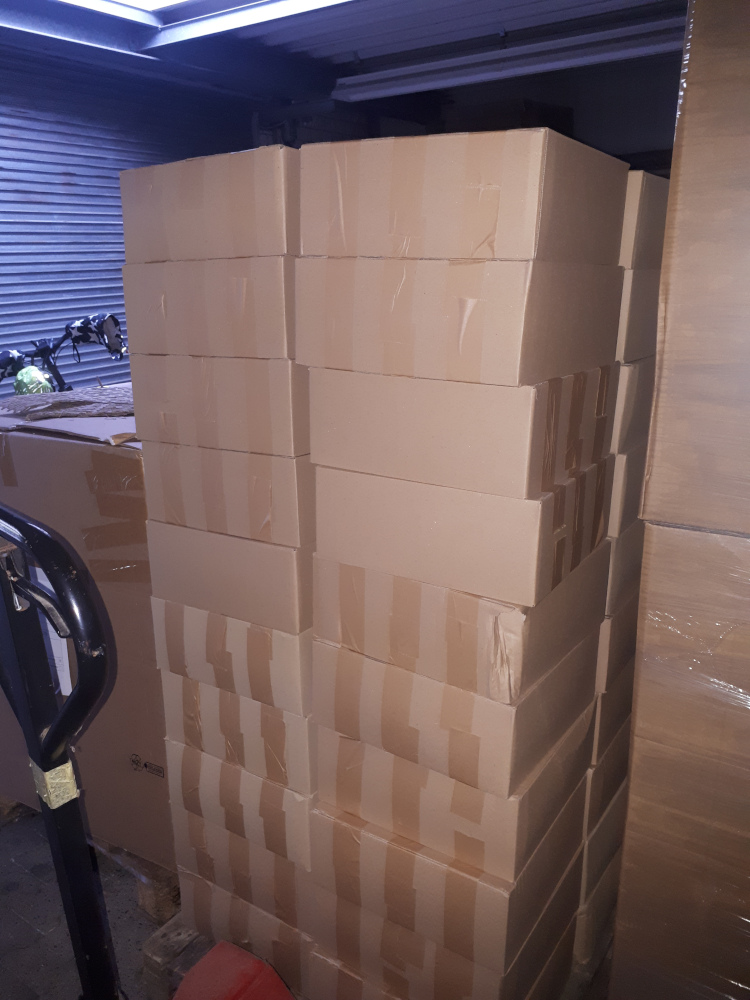 a pallet of boxes ready to be sent out
Last Part of Story Out
The last part (#6) of the multi-part story, "The Vanished Timeline", set in the Galactic Era universe has now been published. If you have not read this story at all yet, then start with part 1 here.
Summary of Previous Part:
In part 5, "The Third Life" Yanashi is teleported to safety in the secret hideout of the Felines. She is planning her escape from Mars, when she unexpectedly meets an Avian who shows her the past life she had long ago as Progenitor engineer on Maldek and gives her a small opal. Yanashi then decides to build the weapon after all.
Read the final part of this story here.
Unboxing Video
Here is an unboxing video of an early production copy of the game:
Stand at Spiel '21
Here is a photo of the Galactic Era stand at the recent Essen game fair.