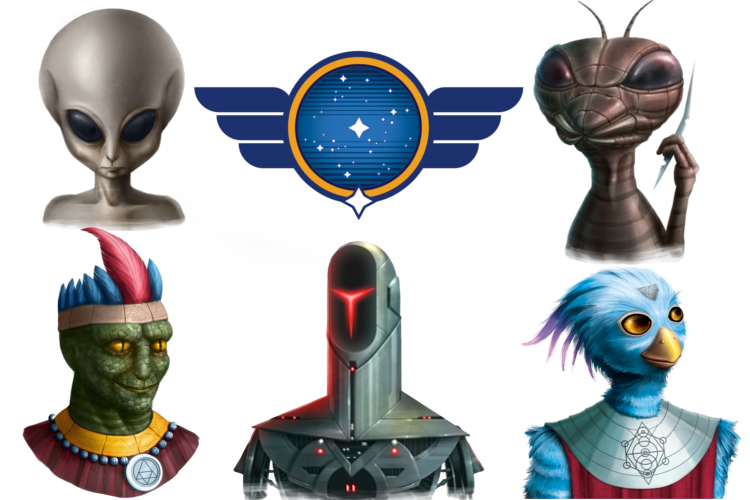 These are the races/groups of Galactic Era.
Races are a single species represented with an image of such a being. Groups are many different species working together, represented by a logo or coat of arms instead. For game purposes races and groups are the same thing.
Each race/group gives the player an unique special power or starting advantage in the game.
Each race/group is also played either on the dark (STS) or the light (STO) side with the appropriate consequences in the game. Some race/groups even give different special powers according to the side they are played on.
Alliance of Light/Darkness
Anchara Coalition
Annunaki
Avians
Dracos
Felines
Greys
Galactic Confederation/Empire
ICC
Nordic Humanoids
Mantids
Orion Republic/Empire
Progenitors
Rogue AI
Yowies